Su family classic soy braised pork belly.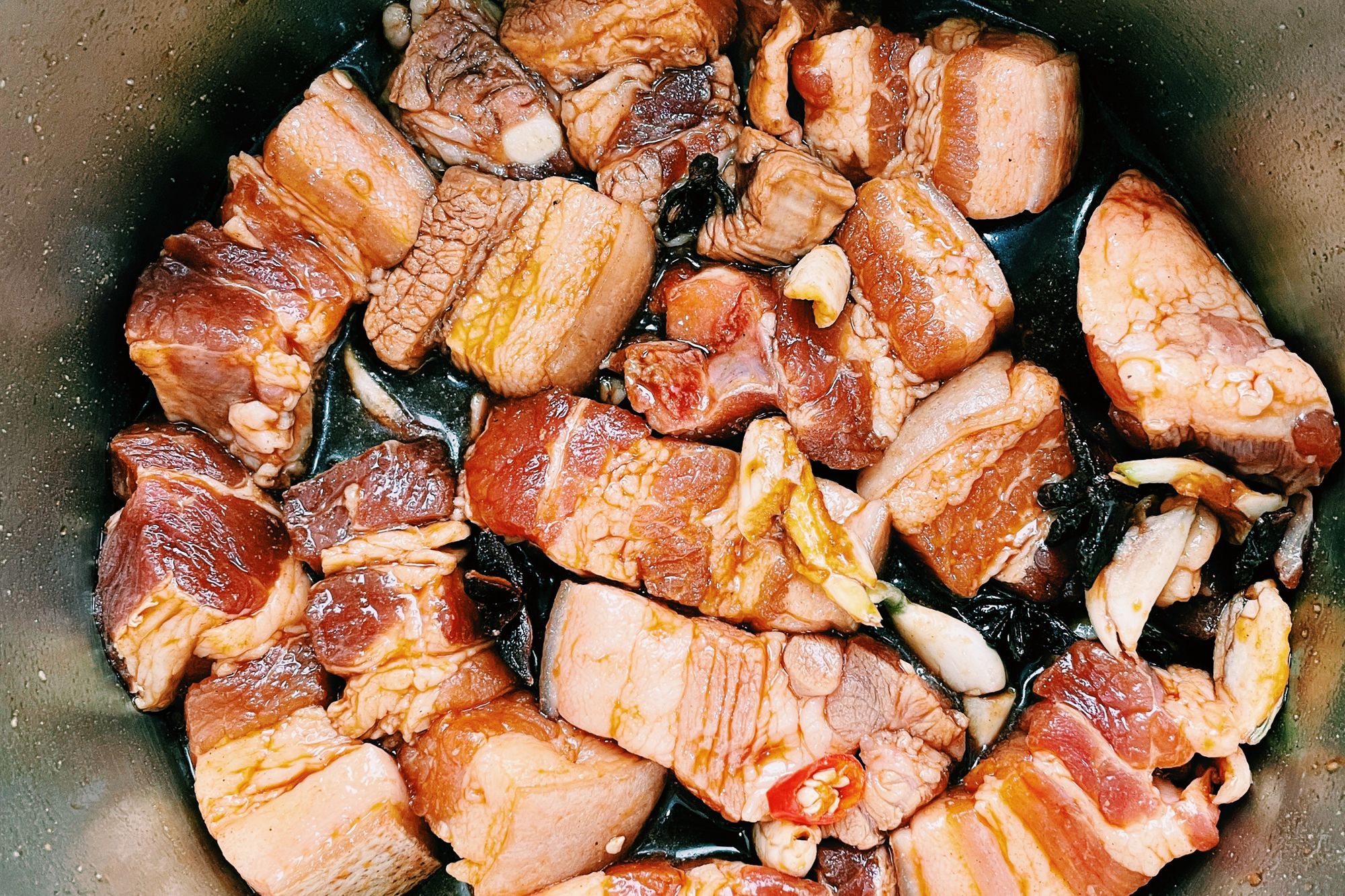 I did not know I been wrong to making such dish until my mom demonstrate me that day, It's never include 滷包(Taiwanese Spice Pouch) in our family recipe!
No wonder my Mom keeps saying this dish the most easy food to cook, when I saw her display all the essential ingredients on the table,  I am totally shock! So many years I couldn't copy her taste, the reason is I just made it too complicated.

Here are the ingredients, and how to braised this pork belly:
Star Anise 4-5 pcs
Garlic 1 bulbs
Chili 1 pc
Porkbelly 800 gm
Soy sauce (金味王)  Pour until half cover the pork in the pot
-—turn on fire and slow stew for 4 -5 hrs.
🤤