Taiwanese BBQ Sauce Beijing Duck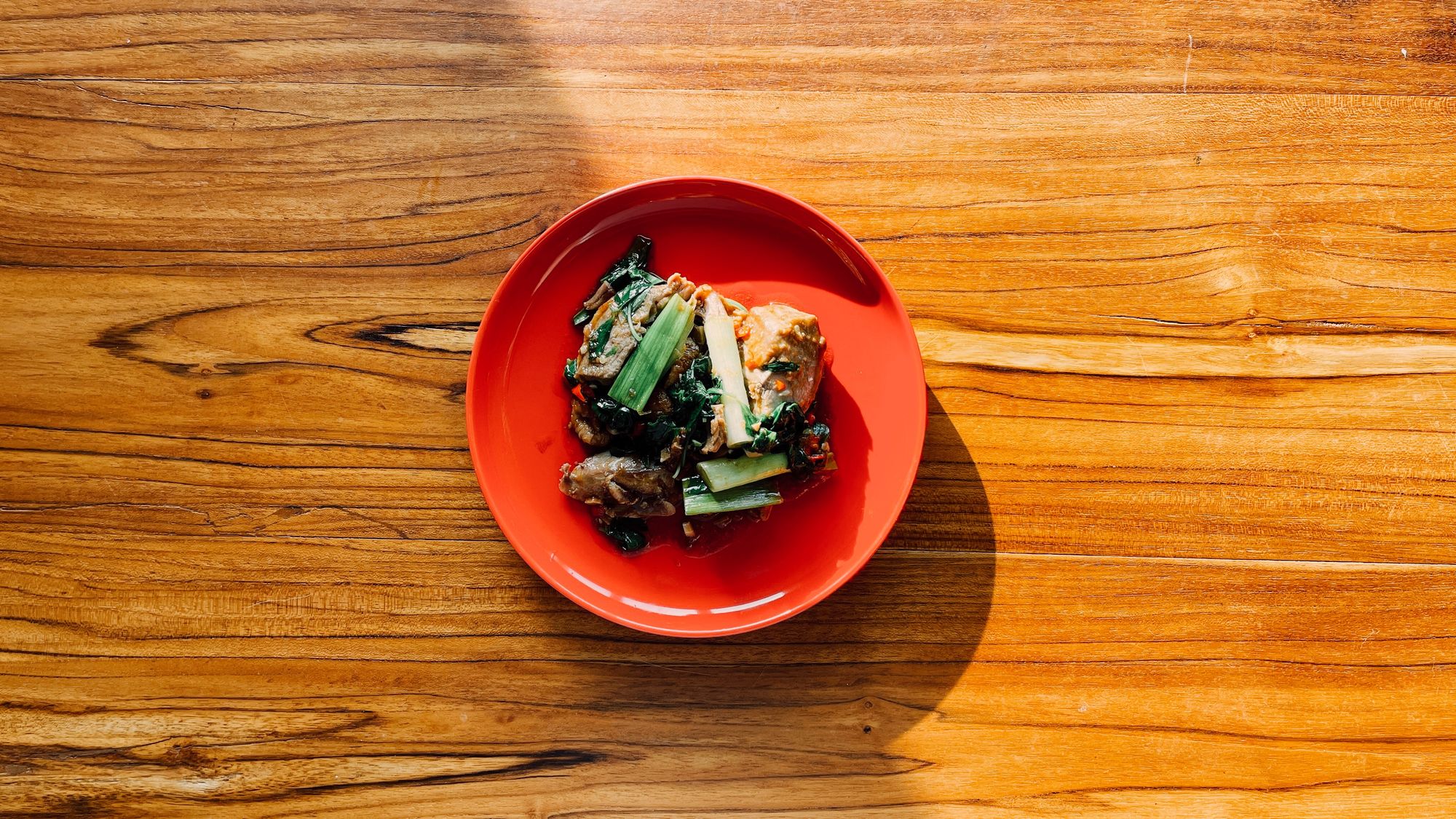 If you think Chinese Beijing Duck is absolutely a world-renowned dish, then I would say we Taiwanese make this dish legendary.  😆
Why would I say this ? Because I re-discover this dish from my childhood while my Mom made this super tasty food while I back in Taiwan. I remember this Taiwanese BBQ Sauce Beijing Duck always been served by street food vender, It always my favorite dish while my mom pick me up from school, on our way back home, she will propose lets have duck tonight, and it always make me super excited, cus the sauce and the crispy duck skin go perfectly well with rice, and I can easily have 3-4 bowl of rice! After I asked my mom how to make this food at home, I realized this dish just super easy to make by myself (Thank god we have pre-cooked frozen Beijing duck in Chinese Supermarket here)! The other really important ingredient is Thai Basil, which gives this dish its soul!
Ingredients:
pre-cooked duck , 2 pcs boneless, grilled first and cut into slices then leave aside
Thai Basil whole bunch, pick up all leaves from stem
Oyster Sauce 4-5 big spoons
Taiwanese BBQ Sauce 2-3 big spoons
Spring Onion 4-5 pcs cut it 4-5 cm long
Garlic 6-7 pcs sliced
Chili 2 pcs shredded
Water 1 cup
Instruction:
Heating the wok to burning hot meanwhile add some olive oil, then stir fried garlic, till it getting brown, then add the pre-cook duck slices, gently mix them together with fresh Thai bail leaves and spring onion, fired them with big fired till the spring onion become tender, so as the leaves, last adding all the seasoning such as oyster sauce, Taiwanese BBQ Sauce, and water to dilution the greasy texture. and last before you serve, generously sprinkle some chili and mixed them well together.