Rice Ball Wrapped With Bamboo leaf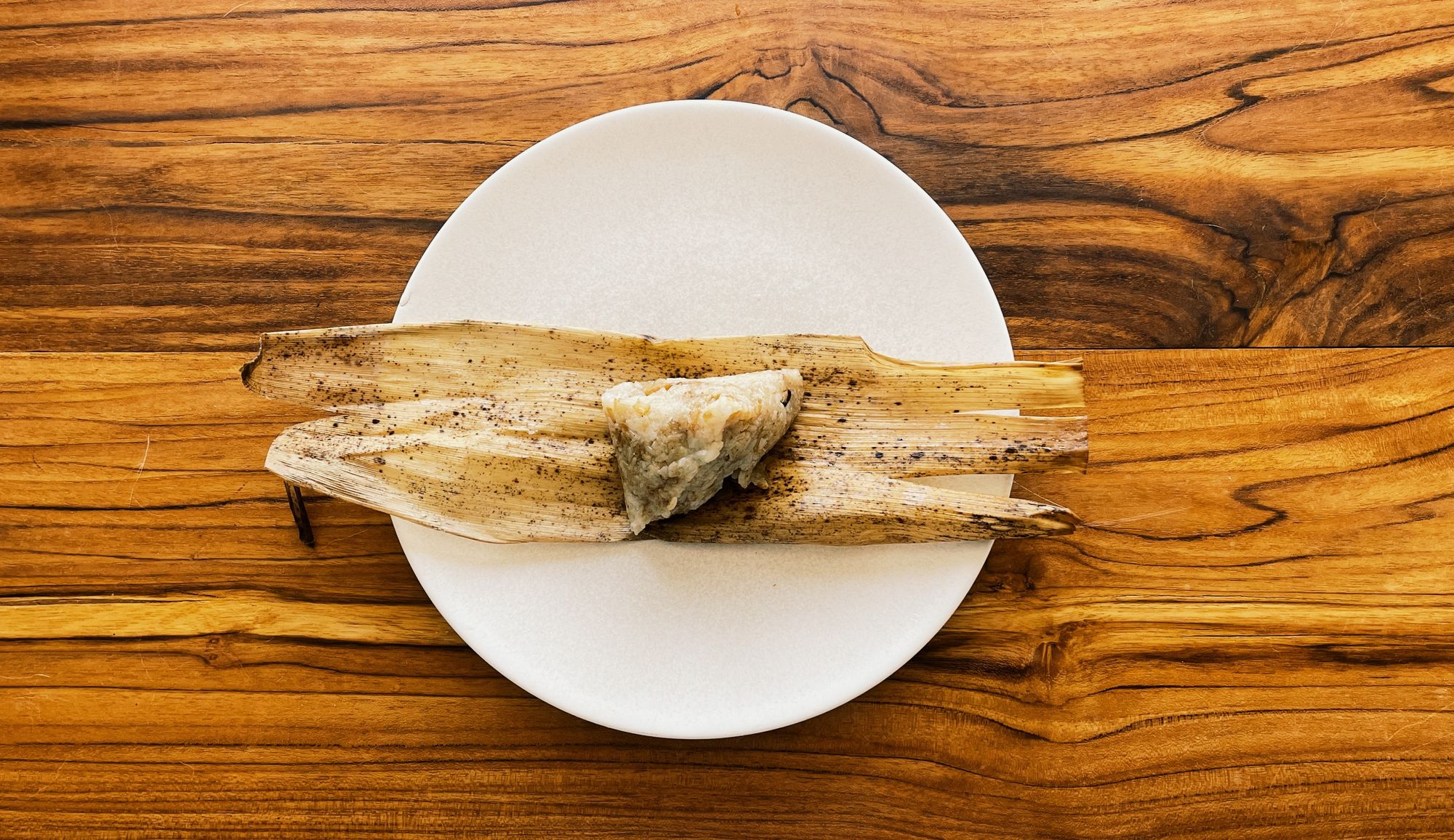 Its dragon boat festival (端午節) again, this traditional rice ball i made every year, but i forgot to how to make it every year as well. and i always have to make a call to my mom for help, asking for the instruction for this Su Family classic cuisine.
This time i decide to spent some time to wrote down the recipe while i still remember how to make it, so i wont need to bothering my mom next year. haha
Ingredients:
Bamboo leaves 15 -16 pcs
Sticky rice 3 1/2 cup  
Regular rice 2 cup
Pork belly with skin 800 gram (big piece)  
Dry shrimp 100 gram (soak in water 30 mins before using)
White radish pickle 1 bag
Dry small mushroom 15-16 pcs (soak in water 2-3 hrs before using )
Galic 5-6 cloves
Fried shallots crumbles
5 spices
Soy sauce
White pepper
Instructions:
1.Sticky rice (1/2 portion) and Bamboo leaves soaking water over night.
2.Cooking the sticky rice, put the sticky rice in the bottom of the pot, and pre-       soaked sticky rice on top, add water 3 1/2 cup
3.Once sticky rice is done, and then mix with already cooked regular rice, mix well.
4. prepare the sauce, garlic in heating pan, stir fried pork belly blocks, add 5 spices powder, white paper, soy sauce, some water, cook till boiling, then simmer for 2-2.5 hours till the pork skin become transparent and soft. last take out the big piece of meat, leave the dark sauce aside, we gonna use it to mix with rice later.
5. another pan, heat up with oil, adding mushroom (squeeze remain water), white radish pickle, some white pepper, stir frying until it radiate some umami smell.
6.prepare another wok, and heat up with some oil, adding dry shrimp, fried shallots crumbles, pan fired for 2-3 mins, then pouring the dark sauce, later mix rice together, gentle stir in the wok, make sure the rice been coloring and flavored.
7. wrapping the rice ball with bamboo leaf.