Country Life In Manopello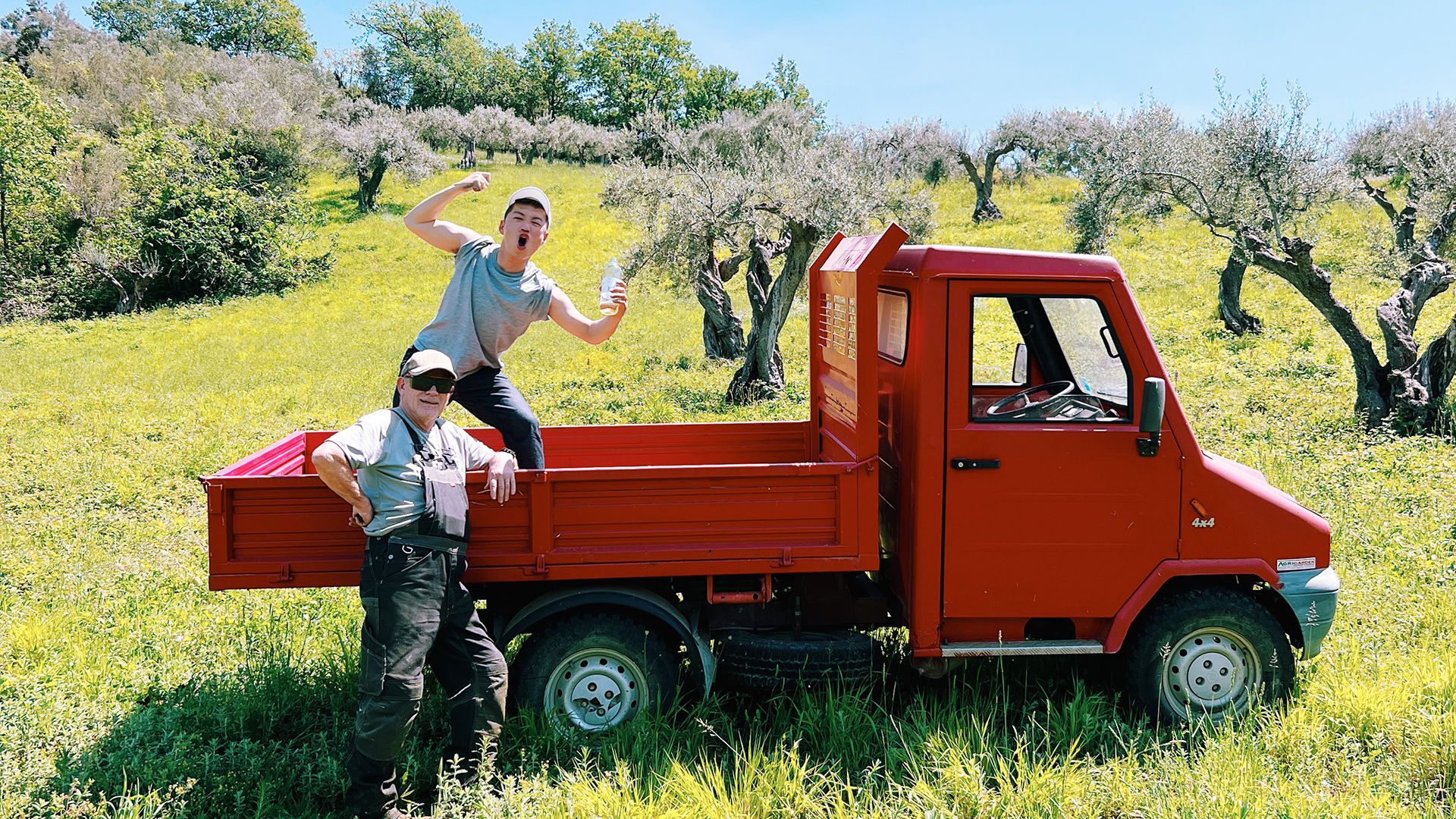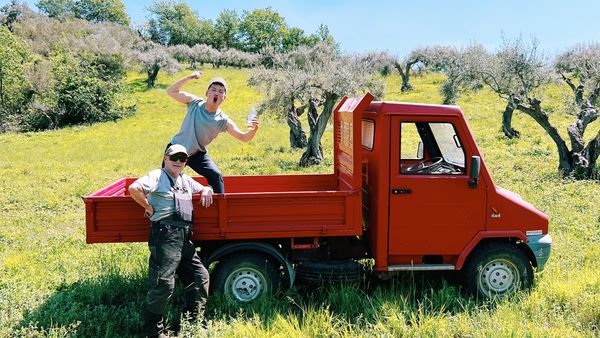 On the second stop of our spring trip this year, we came to Aburuzzo_a province in the east of central Italy, visiting my husband his former colleague/ best friend James.  James and his wife Claudia bought a mountain in Manopello  already more than ten years ago, planing to move here once they retired and establish a countryside life; I still remember every time when I heard them talk about this treasure of nature, a mountain full of olives trees, always kept me wonder, hoping one day i could come here and have a look, luckily my wish finally came true this year!
今年春季旅遊的第二站我們來到位於義大利中部東邊的一個省份Aburuzzo,拜訪老公已經退休的前同事James。James與他的太太Claudia在十幾年前,就在這邊的Manopello買下了一座山,打算退休後搬來這邊過著愜意悠遊的農莊生活;還記得每次聽他們講到這個滿是橄欖樹的義大利農莊時,說要怎麼改建那個農舍變成他們夢想的新家時,我總希望真的哪天可以來這裡走走看看,而這個願望終於實現了。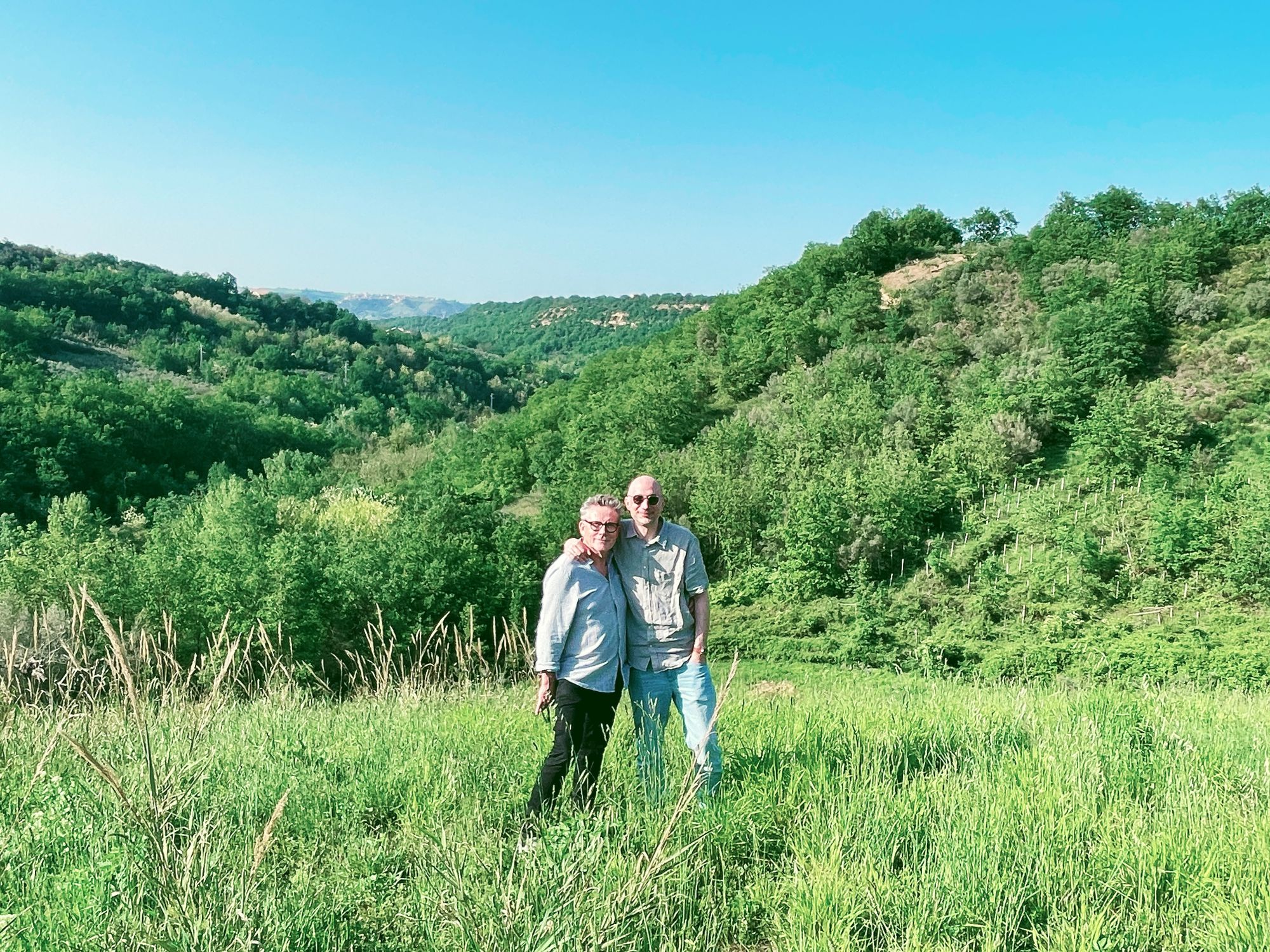 This lovely couple had postponed the house renovation been two years due to the tragedy pandemic out breaking all over the world. With the end of pandemic era arrived lately, this master plan finally get back on track again, although we can not see the newly accomplished house when we were visiting, but the movie alike surrounding already blow my heart away, and breezing in some spring flower pedals back to my heart in the same time. layer by layer of mountains, countless olives trees are everywhere, poppy anemone flowers cover the horizon like red carpet, the eagles fly above our head, blue sky decorated with some cotton candy cloud.
因為疫情爆發的關係,這夫妻倆的農舍改建計畫也被迫延宕了2年,所幸隨著疫情已經逐步趨緩的現在,他們的改建計畫終於再次步上了軌道,雖然我們這次沒辦法看到完工的夢想別墅,但滿山的橄欖樹,陪襯著春季的油菜花,罌粟花,層層疊疊的高山,藍天,白雲,盤旋天空的老鷹,鄰居家不斷來叨擾的小狗們,美到像是電影裡才會出現幾秒的畫面,卻在現實生活裡天天上演。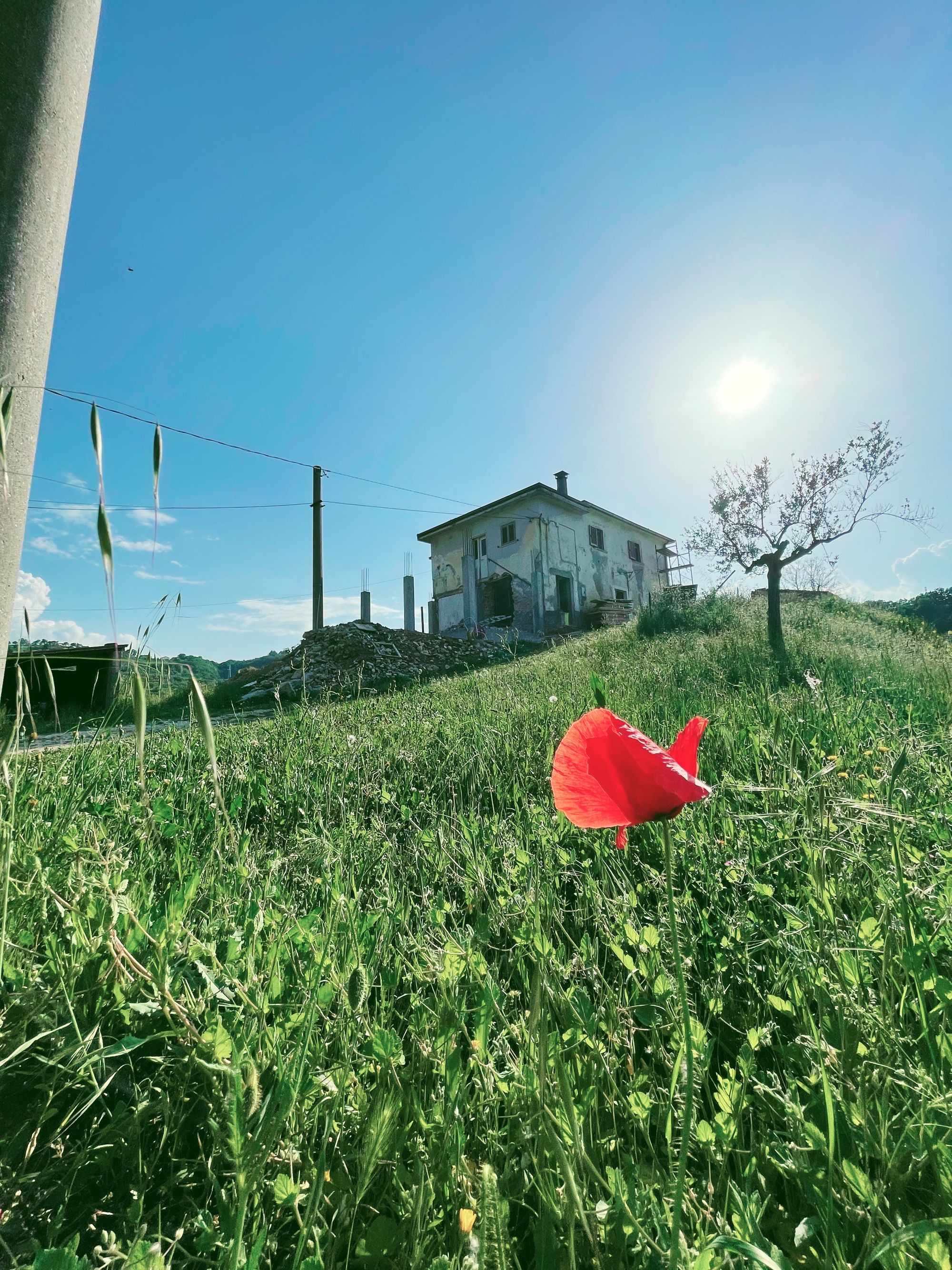 我們拜訪的這幾天,James他們夫妻倆仍然忙碌的在工作著,所以白天我們就自己在附近的鄉村城鎮觀光,傍晚後,再聚在他們滿是香草植物的前院一起晚餐。現在回想起來,好像整個行程都滿隨性的,但我們該吃的都有吃到,該去看得也都沒錯過,而且我還有花一個上午得時間,去James的莊園寫生,甚至還跟他借了慢跑鞋,跑去山下的農夫市集買菜(但沒種再跑回來就是了🤪)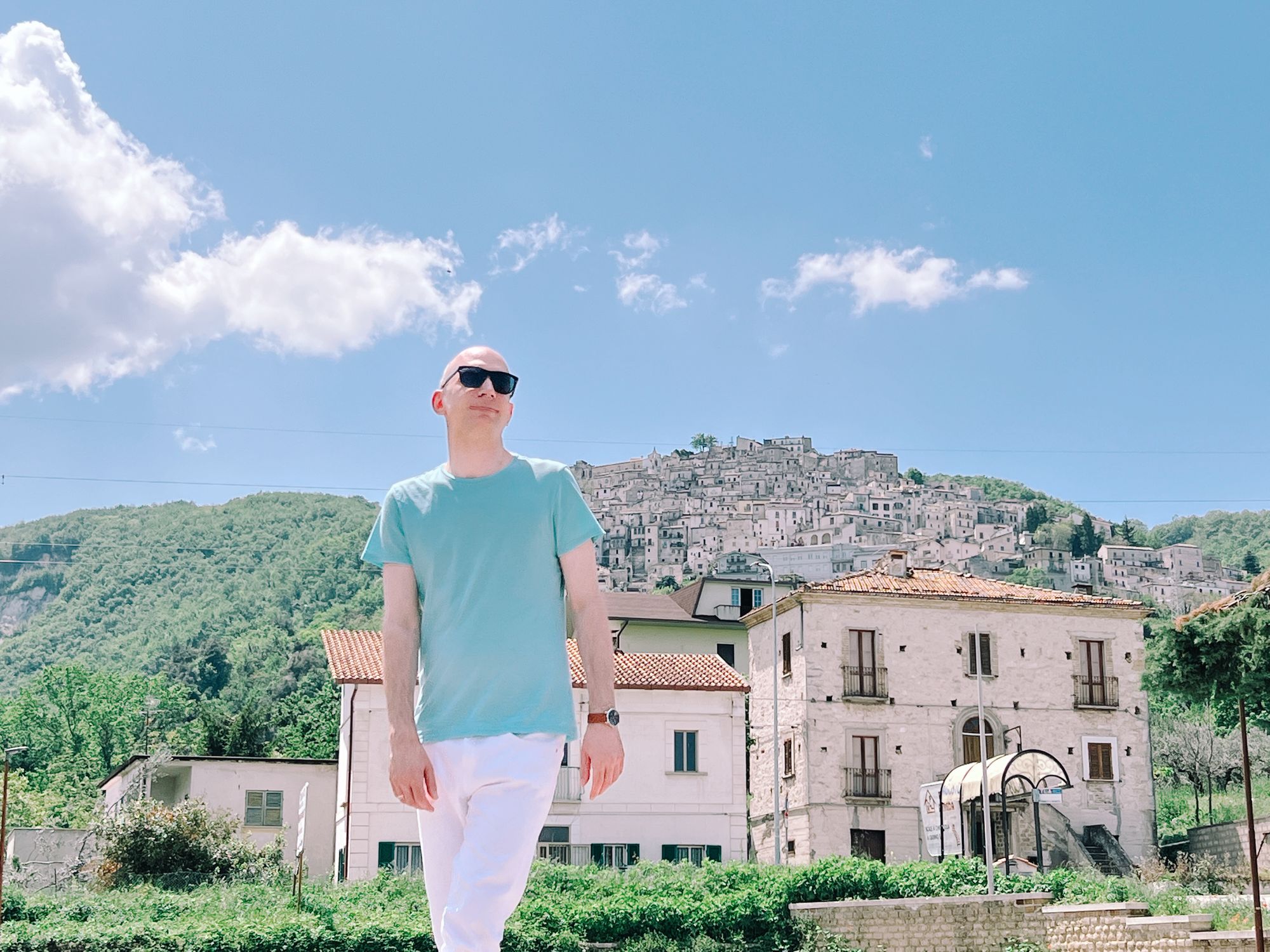 回程前一晚,James跟Claudia還幫我們辦了義式田園BBQ, 用最道地的義大利羊肉串_Arroticini招待我們(調味其實滿簡單的,就是橄欖油,迷迭香,鹽,在小火炭烤的肉串上面直接調味),我則是用我最喜歡的台式醬油醃五花肉片回禮。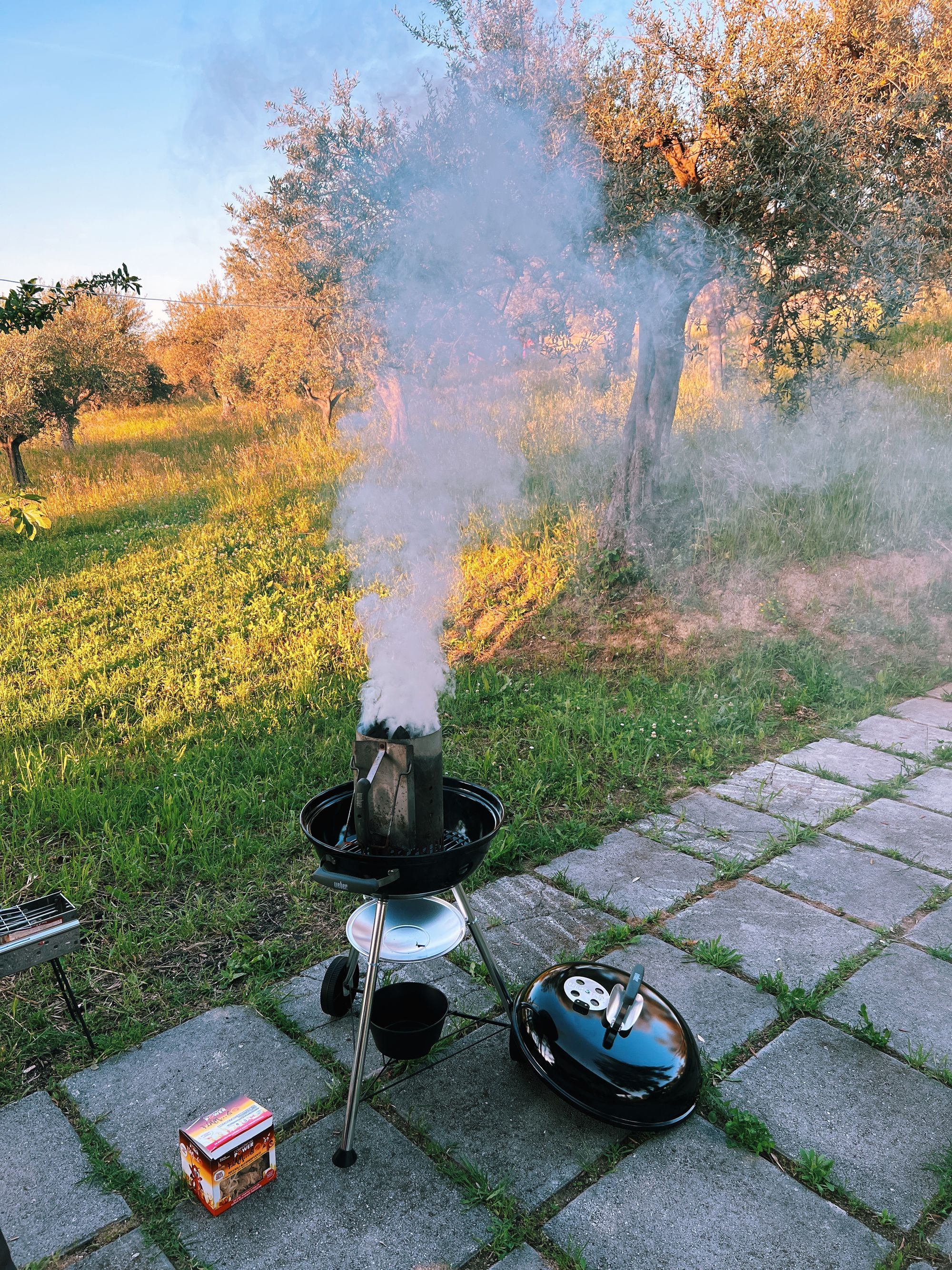 這次的度假,跟我們以往的模式真的滿不一樣的,通常我們都會找個附帶草皮的房子,準備好很多的白酒,跟防曬乳液,在豔陽下慵懶的翻滾,用酒精微醺自己,直到太陽下山,直到旅程結束;雖然少了這樣得行程,但也透過參與James與Claudia他們的一同構築的夢想家園,讓即將也要搬到新居的我們,有了些新的想法,具體的樣子我不知道會是怎麼樣,但我希望我可以像他們那樣得有耐心,毅力,一點點的,一起慢慢把夢拼出來。