Beef Noodle Soup
Taiwanese comfort food. Easy to prepare, as long as you can get some special ingredients.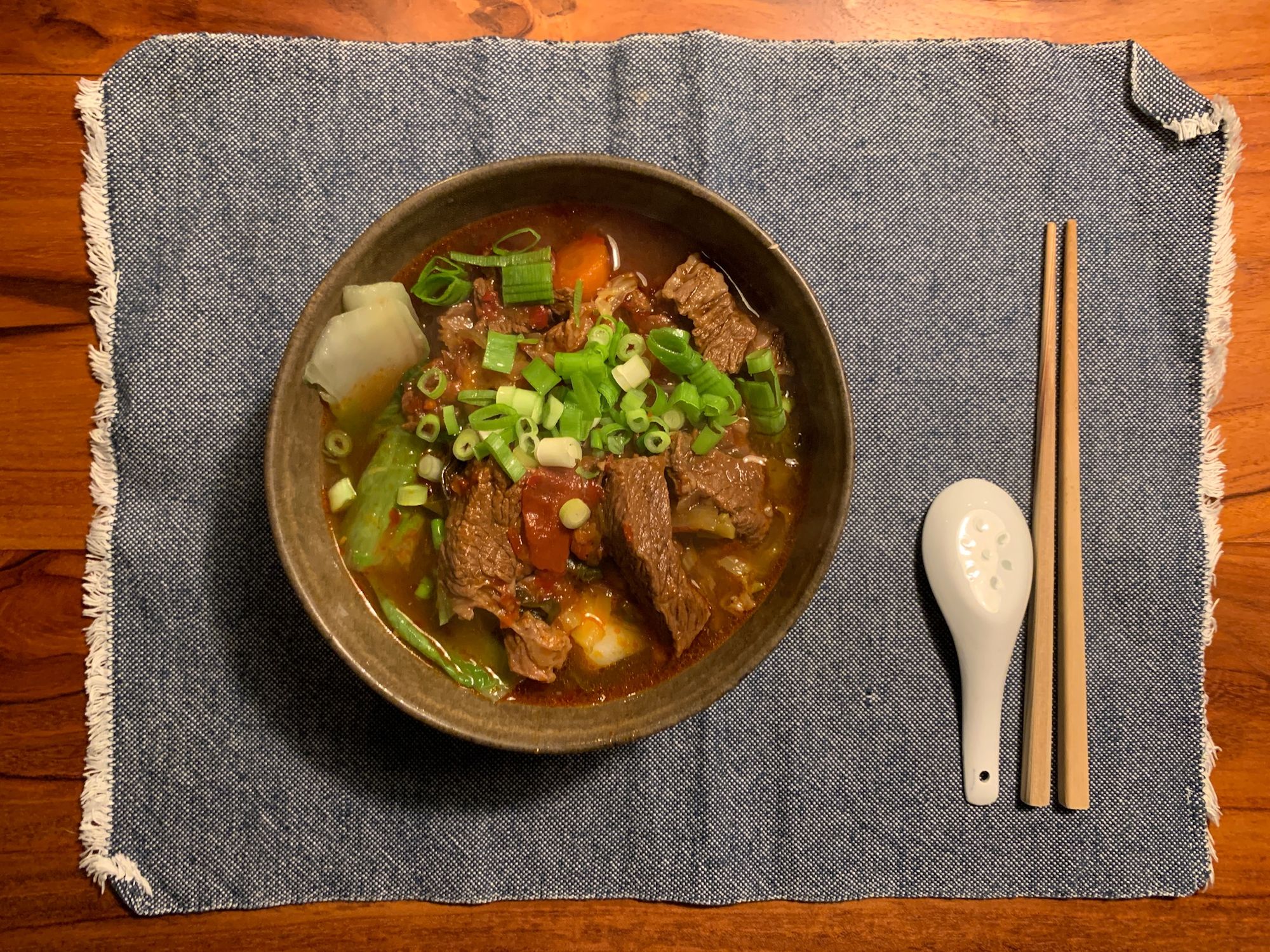 Beef noodle soup is best if prepared several hours in advance. Cook it mid-day, let it rest for a few hours and then re-heat for dinner.
Ingredients
1 kg beef
2 tomatoes
2 onions
3 spring onions
3 carrots
Baby cabbage
Ginger
Soy sauce
Rice wine
Monocrystal sugar
It is traditionally served with yang chun noodles, but you can use other kinds (vermicelli, udon) according to your own preference.
Preparation
Cut beef into large blocks
Cut spring onion in half
Chop vegetables in large blocks
Heat large pot with frying oil
Fry vegetables until onion turns soft
Add beef to pot
Heat water in kettle until it boils. Pour water to more than cover the ingredients.
Add about 100ml of rice wine and 100ml of soy sauce
Add four big spoons of bean sauce (almost half a jar)
Add small handful of monocrystal sugar
Add spice pouch
Stir well
Add spring onion
Cover pot with lid
Bring water to boil, then turn down the heat to medium and let stew for 1 hour (stir every 20 minutes)
When done, take off the heat and let rest for several hours.
Before serving, boil noodles according to package instructions. Boil cabbage with the noodles in the last few minutes.